The place that holds many of my childhood memories now looks like this: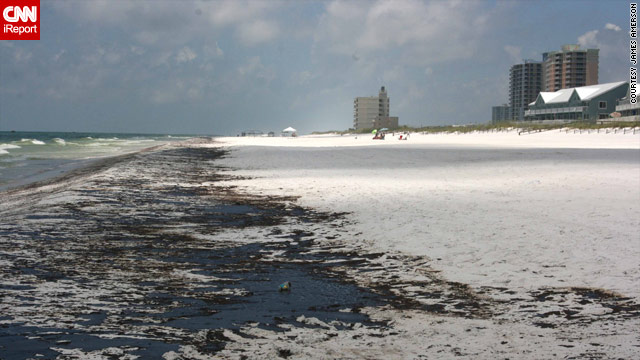 I agree with the Governor of Florida, it breaks my heart to see the photos of my beloved Pensacola Beach covered in oil. This
CNN article
has photos of a murky brown beach that was once coveted for its white sand.
My heart remembers what it looked like and the wildlife that was always there to greet you when you stepped foot out of your car. I remember the days when my entire extended family would pack up everyone and spend the day on the white sand, playing in the waves, making burgers on the grill, the sea gulls crying for bread and the coolers (one for the adults and one for the children). I remember not even a year ago when I accompanied my sister and her hubby as we took my niece to the beach for the
first time
.
Sadly my sister and I stood in almost the exact same spot that a few of these photos were taken:
In my mind it will forever look like this:
Humans...so often we are our OWN worst enemy. *sigh*
Until Next Time,
Peace & Blessings...